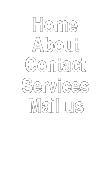 Last update:
31-Jan-2002
© Stewart Technical Consulting 2002
Providing secure Internet solutions to businesses since 1996.

IP network security scans

IP Network Scan


IP networks

Internet Connections (sourcing, implementation),
Telco Services (sourcing, install co-ordination),

(Analogue lines, ISDN Onramp, DDS Fastway, Frame relay)

Virtual Private Networks,
Wide Area Networks,
Router Equipment (sourcing, configuration).


IP services infrastructure setup (installation and management)

Mail servers,
DNS servers,
Web servers,
Proxy servers,
Dial-in servers (equipment sourcing and configuration).

Security

Penetration testing,
IP security auditing,
Encrypted Virtual Private Networks,
Remote Virtual Private Networks (mobile user VPN),
Secure network design,
Firewalling (product sourcing, configuration and management).

IP service and network monitoring

Monitoring of service availability,
Monitoring of hardware failure,
Notification of service / hardware down time.
Statistical analysis and reports of router / host counters,


---
Stewart Technical Consulting has partners in e-commerce, web design, internet service provision, and hardware sales. This allows Stewart Technical Consulting to provide an end-to-end solution for all your Internet requirements.